Vision Group is proudly making 2V OPZV batteries based on tubular plate technology and the fixing of the electrolyte in gel. With largest capacity from 200AH to 3000AH, our OPZV battery can meet your demanding requirements for energy storage needs.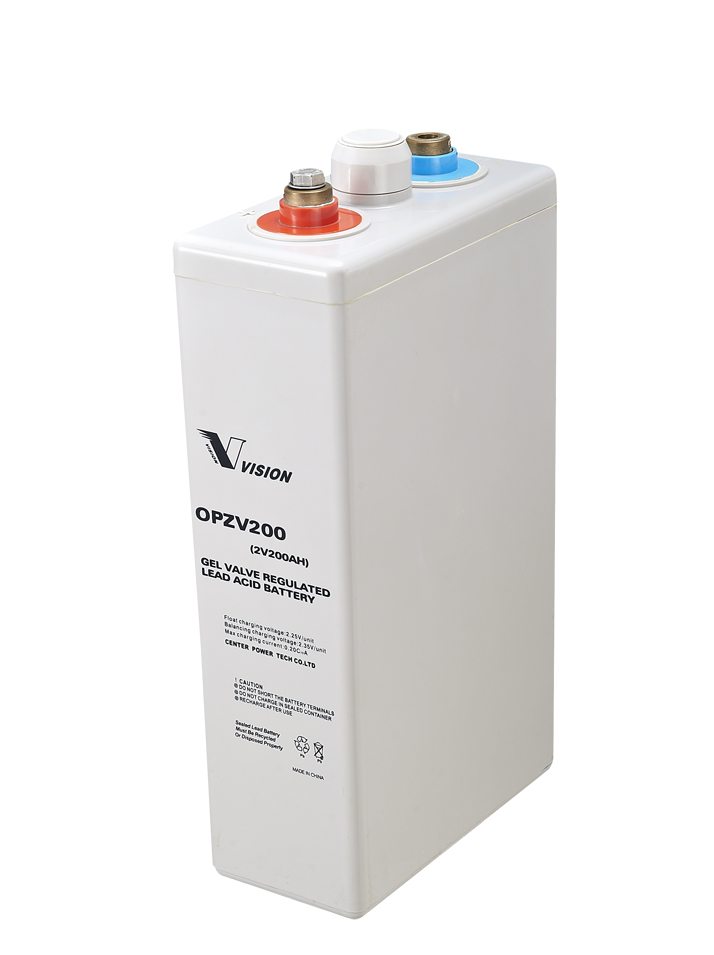 Tubular positive plates and a gelled electrolyte making them the highest quality valve-regulated battery design available

Designed for applications with deep discharge over a long period in which maintenance-free operation is required.

2

0 year design life

Leak-proof post seal

Flame retardant ABS case and cover
Application: Solar Energy, Energy Storage.
As the innovative leader in industrial battery manufacturing, we are keeping quality and environmental protection first and foremost. With a dedication to protect both the earth and our employees, we have been the leader in environmental protection, while still maintaining the highest quality products on the market. With the recertification of Chinese Environment Ministry to the Chinese Battery Industry in 2011, Vision Group has become a leader on environmental protection in China.