HPS12-22W is specially designed for high efficient discharge application. Its characteristics are high energy density, small footprint and high discharge efficiency.It can be used for more than 450 cycles at 50% discharge in cycle service, up to 5 years in float service.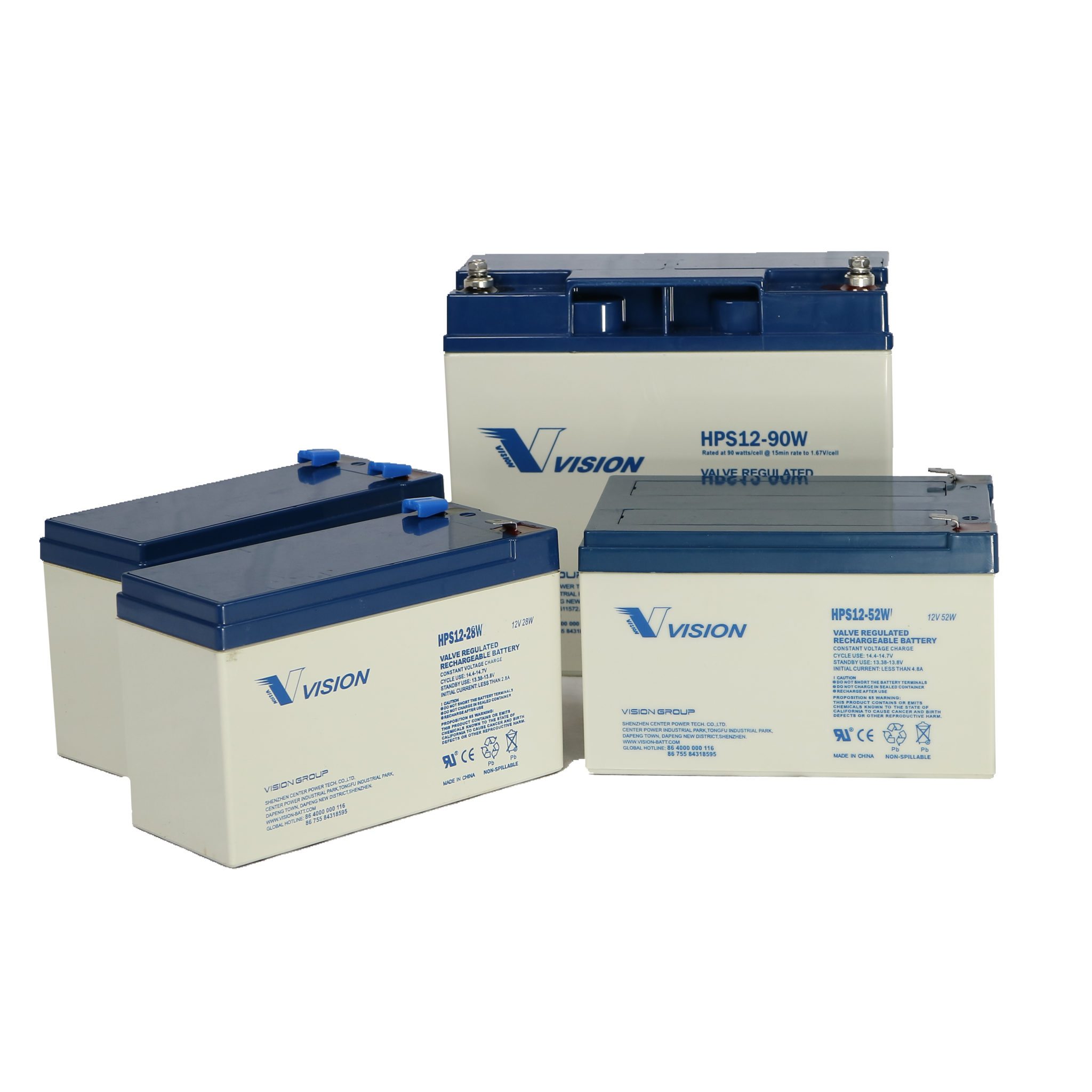 Power range from 12V22W to 12V90W

Superior energy density and high power output, constant high current discharge performance

Absorbent Gas Mat (AGM) technology for efficient gas recombination of up to 99% and maintenance free operation

Computer designed tin calcium thin alloy plates extend battery life with minimum grid growth and reduced gassing

Lead calcium grids extends shelf life to up 6 months shelf life at 20ºC (68°F)

Operates at a low internal pressure

Flame retardant (UL94-V0) case and covers

High power output with 5 years design life at 25 °C
Applications: Uninterruptible Power Supply
As the innovative leader in industrial battery manufacturing, we are keeping quality and environmental protection first and foremost. With a dedication to protect both the earth and our employees, we have been the leader in environmental protection, while still maintaining the highest quality products on the market. With the recertification of Chinese Environment Ministry to the Chinese Battery Industry in 2011, Vision Group has become a leader on environmental protection in China.