The new VISION UNA series batteries are specially designed for applications where need high power output. By optimum design of battery grids and plate paste formula, the UNA series can deliver up to 40% more power than VISION standard CP/FM series.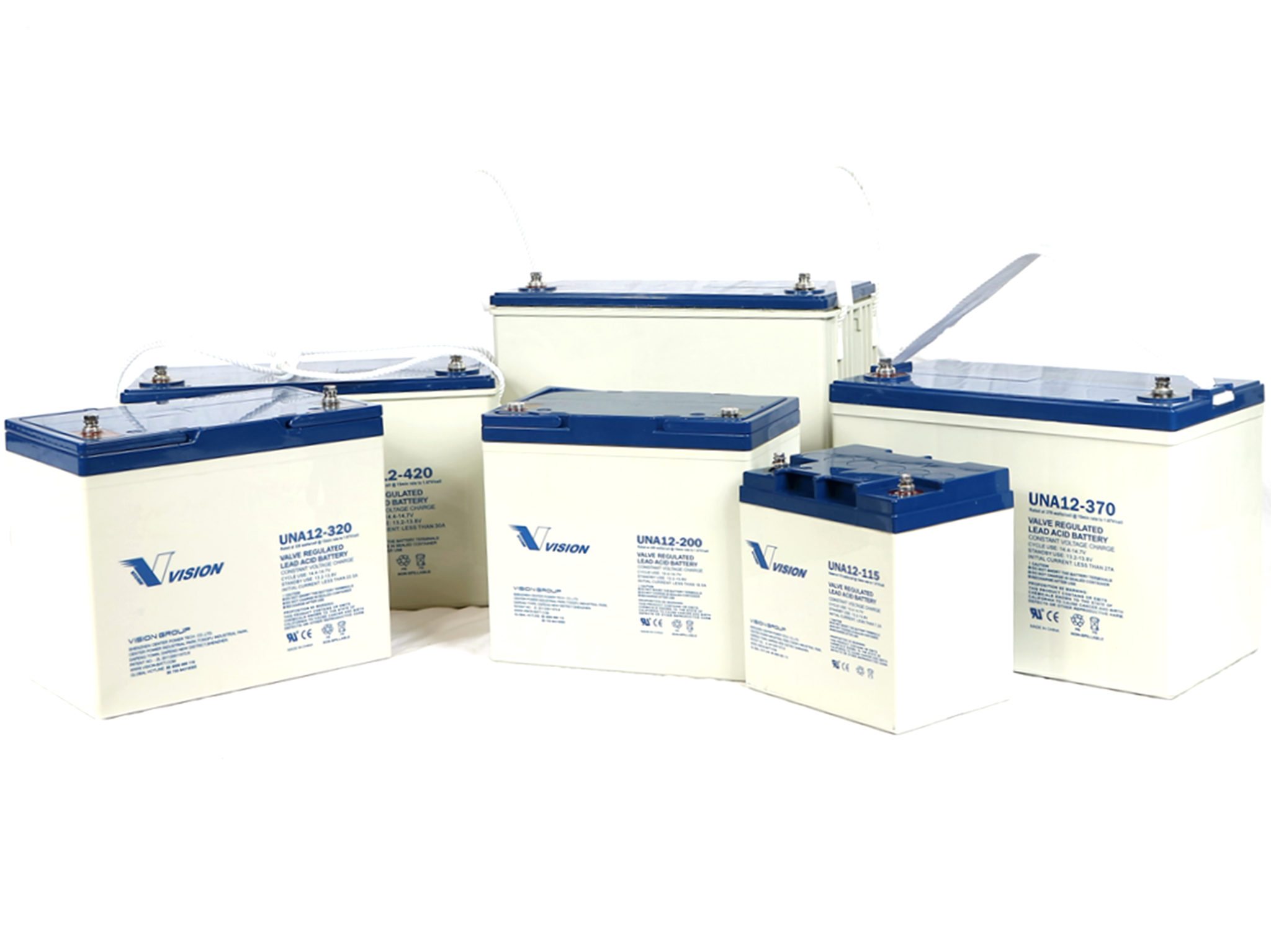 Positive and negative plates in lead-calcium tin alloy.

Superior energy density.

Operates at a low internal pressure.

Gas Recombination.

Usable in any orientation.

A recognized component of UL.

Very high power output.

Application specific designs.

A couple Range from 90W to 540W per cell for 15′ @ 1.67Vpc.

Six months shelf life at 20.

Design life 10 years.
Applications: UPS
As the innovative leader in industrial battery manufacturing, we are keeping quality and environmental protection first and foremost. With a dedication to protect both the earth and our employees, we have been the leader in environmental protection, while still maintaining the highest quality products on the market. With the recertification of Chinese Environment Ministry to the Chinese Battery Industry in 2011, Vision Group has become a leader on environmental protection in China.