About SCP Series Batteries
Rechargeable AGM Lead Acid batteries. Battery is completely sealed and is maintenance-free, leak proof, and can be used in any position. Is approved for transportation by Air, DOT, IATA, and FAA. Vision VRLA SCP series are designed with AGM technology and for general application of power backup. With 5 years designed life, SCP batteries comply International standards of IEC, VDS, Eurobat Guide and more.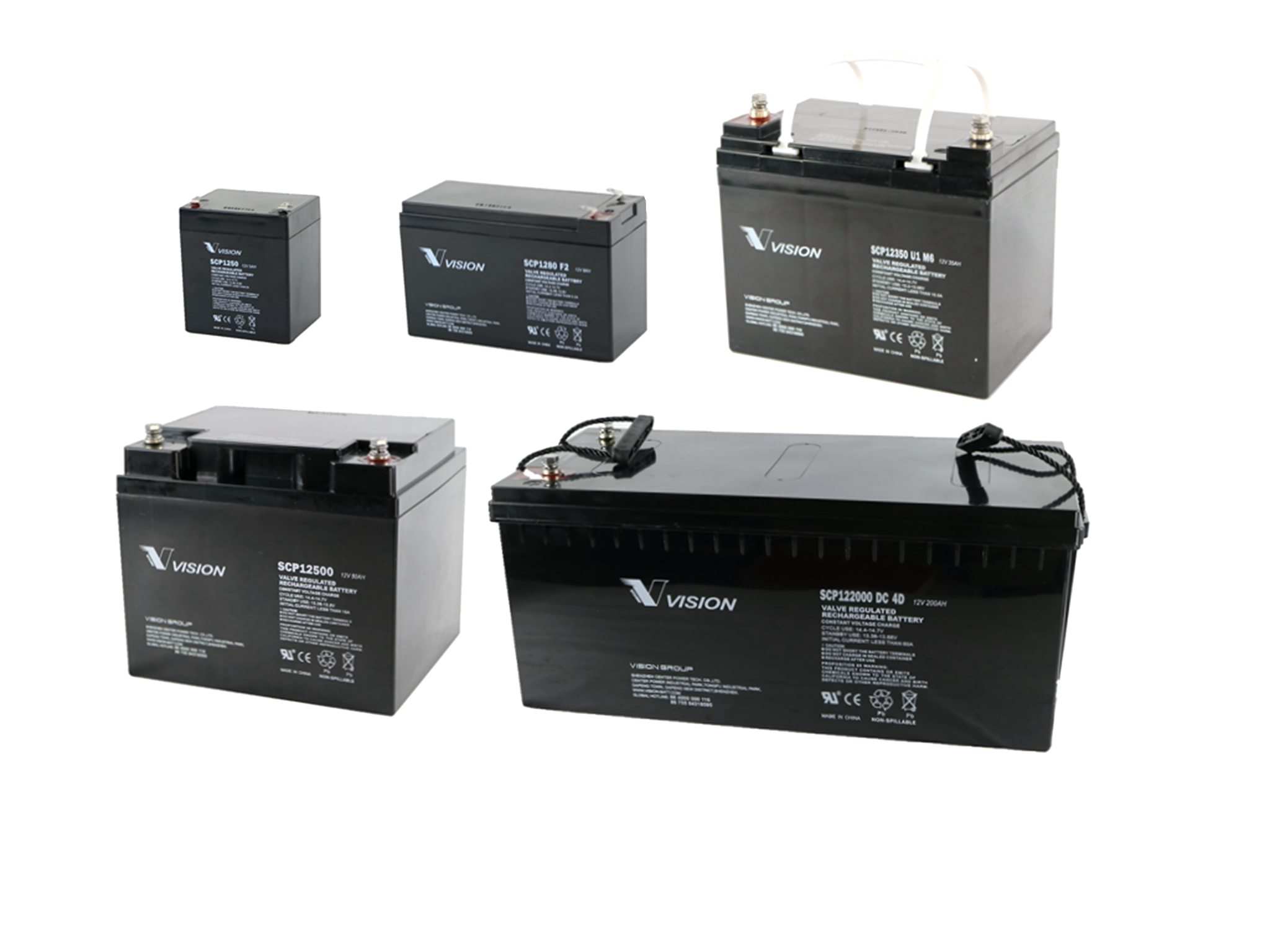 Absorbent Glass Mat (AGM) technology for efficient gas recombination of up to 99%.

Not restricted for air transportation, complies with IATA/ICAO special provision 67.

UL-recognized component.

Computer designed lead, calcium tin alloy grid for high power density.

Long service life, float or cyclic applications.

Maintenance-Free.

Low self-discharge.
Applications: General power backup, emergency lighting, commercial mobility power, general electrics
As the innovative leader in industrial battery manufacturing, we are keeping quality and environmental protection first and foremost. With a dedication to protect both the earth and our employees, we have been the leader in environmental protection, while still maintaining the highest quality products on the market. With the recertification of Chinese Environment Ministry to the Chinese Battery Industry in 2011, Vision Group has become a leader on environmental protection in China.